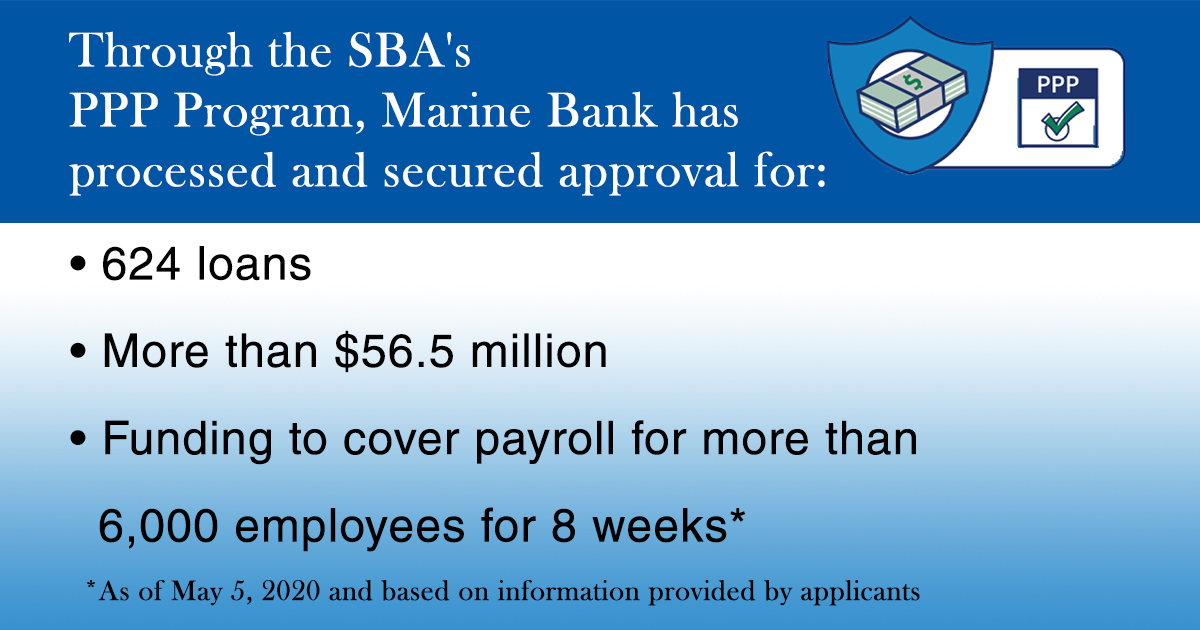 The Small Business Administration (SBA) Paycheck Protection Program (PPP), part of the recently passed Coronavirus Aid, Relief, and Economic Security (CARES) Act, has allocated $670 billion for American small businesses impacted by the Coronavirus. 
Is the SBA accepting new applications for the PPP?
Yes. The SBA is currently accepting PPP applications.
If my bank processed my application, does this mean my loan will be funded?
If you received an SBA confirmation number, you will receive your funds with the SBA guaranty.  If you have not received a confirmation number, your loan application has not been approved by the SBA at this time.  
Can I apply for a PPP loan at this time?
Yes. However, since approved applications are funded on a first come first serve basis, it is recommended that you apply through your primary bank to expedite the process.  

Marine Bank has been serving our local area since 1997. The small business owners of our community are our friends and family. We will get through this, together. If we can be of assistance to you, please contact us at (772) 231-6611.