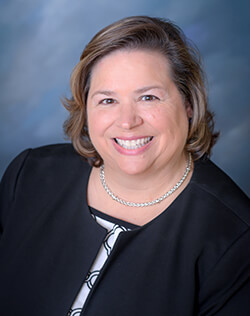 Sandi Creyaufmiller
Vice President/Director of Human Resources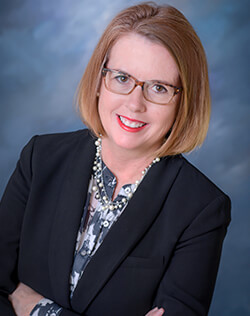 Leslie Stokes
Senior Vice President/Regional Retail Director
October 22, 2018
Marine Bank & Trust, which has doubled its number of banking centers and increased assets by 43 percent over the last two years, has hired key personnel who will enhance the Bank's continued growth strategy.
Sandra Creyaufmiller, SPHR, has been hired as Vice President, Director of Human Resources. She is responsible for analyzing staffing needs, recruiting quality banking professionals, managing employee coaching and training opportunities, evaluating employee satisfaction, and more.
"With Marine Bank's key differentiator being responsive, exceptional service, it is critical that we hire only the most knowledgeable, service-focused banking professionals," said Marine Bank President and CEO Bill Penney. "With unemployment being at an all-time low, Marine Bank must be positioned as a desirable place to work and grow your career.  Sandi's lengthy experience in human resources has already influenced our efforts in a positive way."
Leslie Stokes has joined Marine Bank as Senior Vice President, Regional Retail Director. She is responsible for leading the Bank's retail customer acquisition and retention efforts, managing the customer experience, overseeing marketing efforts, and implementing and overseeing market growth strategies. 
"With four banking centers serving the customers and businesses of two counties, it was time to identify someone who will make the optimal operation and performance in each banking center and its team a priority," continued Penney. "Leslie has worked in Banking for more than 30 years and has proven track record of identifying and leveraging opportunities for success.  Her input will be a win-win for our customers and employees."