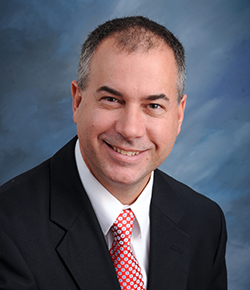 November 5, 2018
Marine Bank & Trust has announced that Brian Fowler has re-joined the Bank as Senior Vice President/Chief Credit Officer.  In this position, Fowler will evaluate, authorize, or recommend approval of commercial, commercial real estate, commercial lines of credit, condominium and homeowner association loans, and government-backed SBA and USDA loans.
"Brian's return is an immensely positive sign for Marine Bank's continued growth and is great news for local businesses needing capital," said Bill Penney, President and CEO of Marine Bank & Trust. "I must commend our current team who has done an impressive job in underwriting and mitigating risk to our loan portfolio.  You take that foundation and add Brian's expertise and we now have the processes, manpower and ability to more efficiently process an ever-increasing loan volume that shows no sign of slowing."
The Bank's outstanding loans as of September 30, 2018, were $209 million as compared to $186 million on September 30, 2017, an increase of $23 million or 12%.
Previously, Fowler was Marine Bank's Executive Vice President, Chief Lending Officer responsible for originating commercial and residential loans and overseeing the commercial and residential lending teams from November 2009 through February 2017.