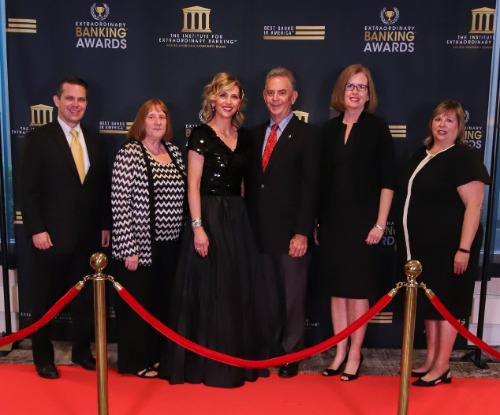 Marine Bank & Trust has announced that it was named among the top extraordinary banks in the United States for the second year in a row by The Institute for Extraordinary Banking.™
Marine Bank was recognized with the Institute's Banky™ Award for its commitment to strong community banking. This recognition is given to the top community banks across the country for their contributions toward the success of their communities' small businesses and families.
The Extraordinary Banking™ Awards are a part of The Best Banks in America™ Super Conference hosted by The Institute for Extraordinary Banking™ in Minneapolis, Minnesota and were presented on September 17, 2019. 
"At Marine Bank, we consider the term community bank to be an honor that we must earn every day," said President & CEO Bill Penney. "Our entire team is focused on the success of our customers.  Whether we're providing capital for a growing business, a mortgage for a first-time home buyer, a treasury management solution for a homeowners association, or simply helping a customer navigate our latest banking technology - we want each customer experience to be a positive one.  Being recognized with The Extraordinary Banking™ Award for our commitment to the success of our small businesses and local community confirms that we are doing the right thing."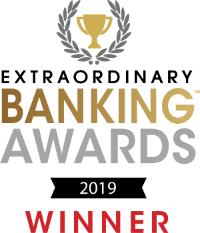 Roxanne Emmerich, Chair and Founder of The Institute for Extraordinary Banking, proclaimed during the awards ceremony: "Community banks are the backbone of America: They are what keeps a community thriving. When a community bank leaves a community, small businesses often struggle to stay, and jobs leave. Every robust community has a strong community bank that understands how to help that community thrive and grow."
Bill Penney added, "I would like to thank The Institute for Extraordinary Banking™ for a second opportunity to review and take inventory of our achievements and for the recognition on the national stage."
About the Banky Award
Awarded by the Institute for Extraordinary Banking, The Banky™ recognizes 20 banks for differentiating their brands in the following five categories:  Banks Giving™ (Philanthropy), Above-and-Beyond Customer Service, Thought Leadership, Thank God It's Monday® Internal Culture, and Money Smarts (Financial Literacy Education).