Marine Bank & Trust recently announced that Steven Carey and Erika Rico have joined the 24-year-old community bank as residential loan officers serving Martin and St. Lucie Counties.  The two are responsible for providing a smooth mortgage loan process for their customers, creating awareness of Marine Bank's mortgage lending capabilities in the two counties, and increasing the Bank's mortgage loan portfolio. They will operate from the Bank's new loan production office which will open later this month at 240 NW Peacock Boulevard, Suite 302 in St. Lucie West.
Carey brings more than a decade of account management and customer service experience in the telecommunication and technology sectors to the Bank.  Rico is a returning employee of Marine Bank with more than six years of home mortgage experience.
"Homebuyers are encountering tremendous competition for a minuscule inventory of homes," said Bill Penney, President and CEO of Marine Bank. "Marine Bank is doing our part to alleviate some of the angst they are experiencing by ensuring their mortgage loan goes smoothly. Our focus on responsiveness and attention to detail has been successful so we're expanding to offer the residents of Martin and St. Lucie counties the same peace of mind."
To meet 2021's growing housing demand, the Bank has doubled its number of residential lenders.  In 2020, Marine Bank closed 221 residential loans totaling $61 million enabling its customers to buy homes or lower their existing loan rate.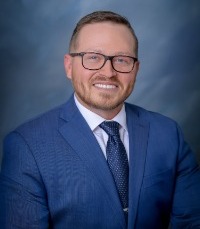 Steven Carey
Residential Loan Officer




Erika Rico
Residential Loan Officer