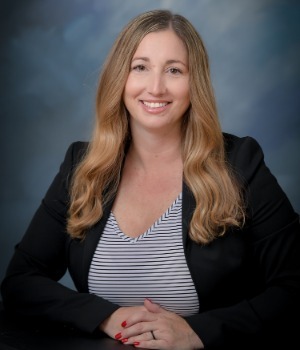 Marine Bank has announced that Kristy Contreras has joined its residential lending team serving the Martin and St. Lucie counties.  As a residential loan officer, she is responsible for providing a seamless mortgage lending experience for the Bank's customers seeking to purchase their dream home.  She will be based in the Bank's commercial and residential lending office at 240 NW Peacock Boulevard, Suite 302 in St. Lucie West.
"Today's competitive home buying market is like nothing we've seen before," said Bill Penney, President and CEO of Marine Bank. "Marine Bank is helping to alleviate homebuyers' anxiety by increasing our team of responsive customer-focused and service-driven professionals.  Our goal is to simplify the dream of home ownership."
Contreras brings more than a decade of customer service, sales and branch management experience to the Bank.
To meet 2021's growing housing demand, the Bank has more than doubled its number of residential lenders.  In 2020, Marine Bank closed 221 residential loans totaling $61 million enabling its customers to buy homes or lower their existing loan rate.